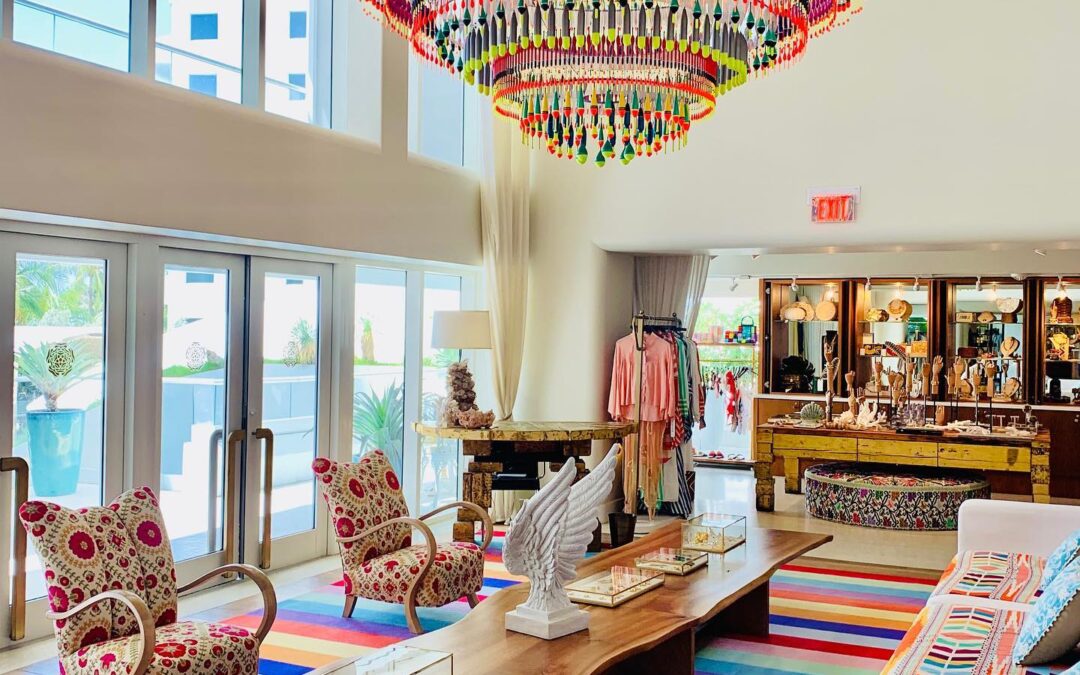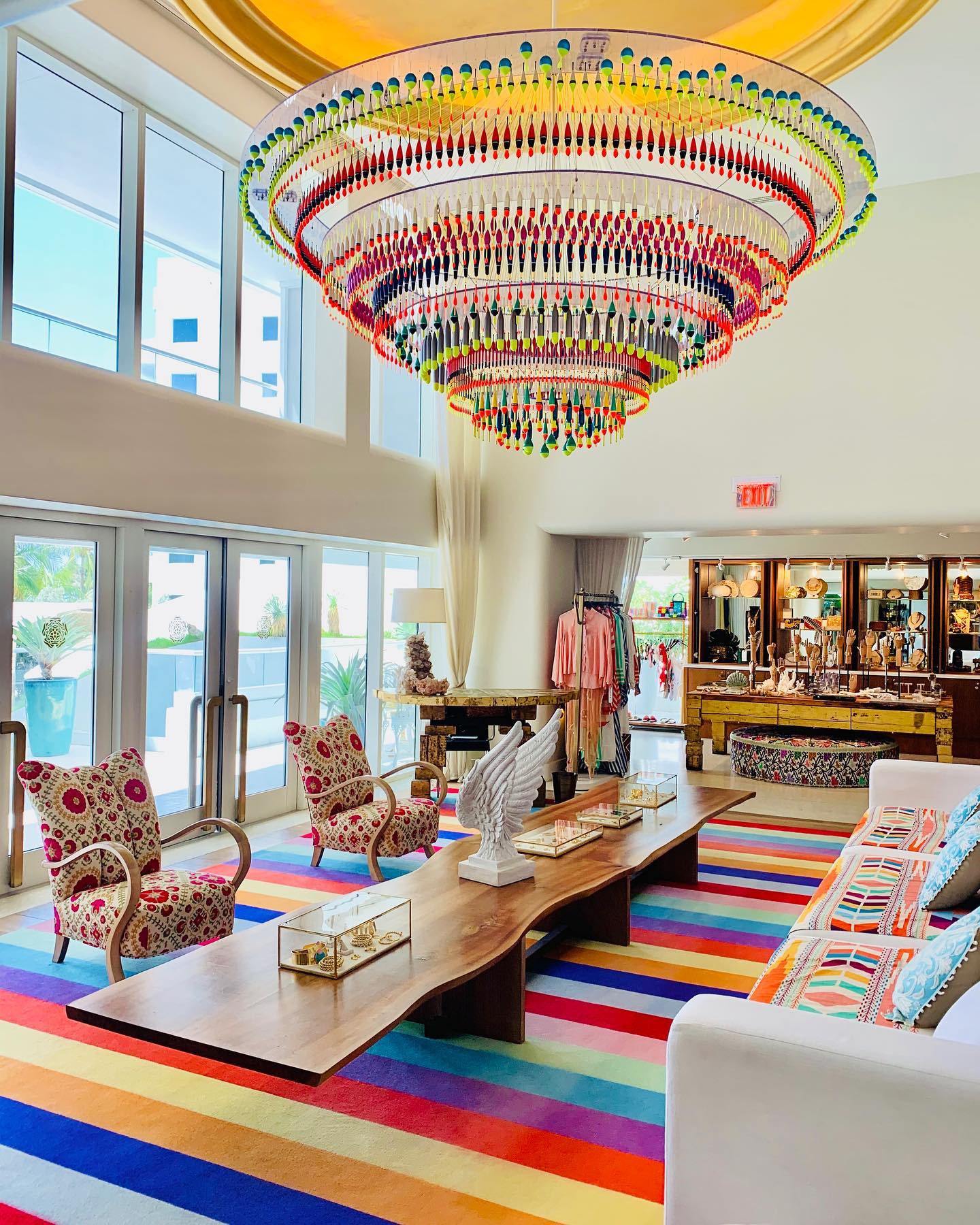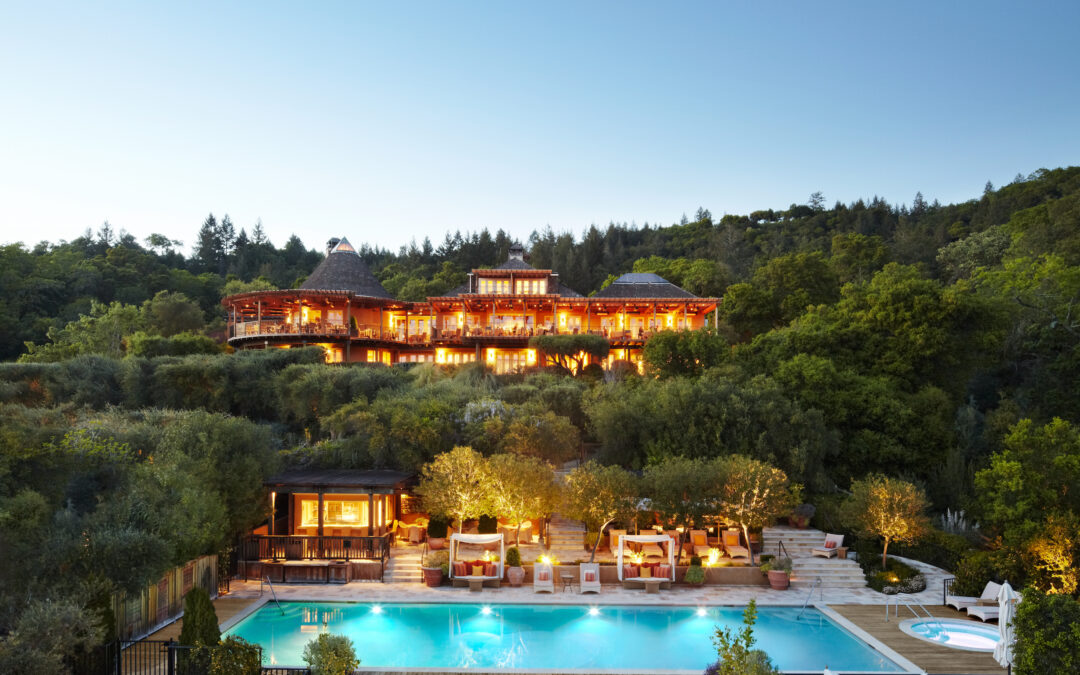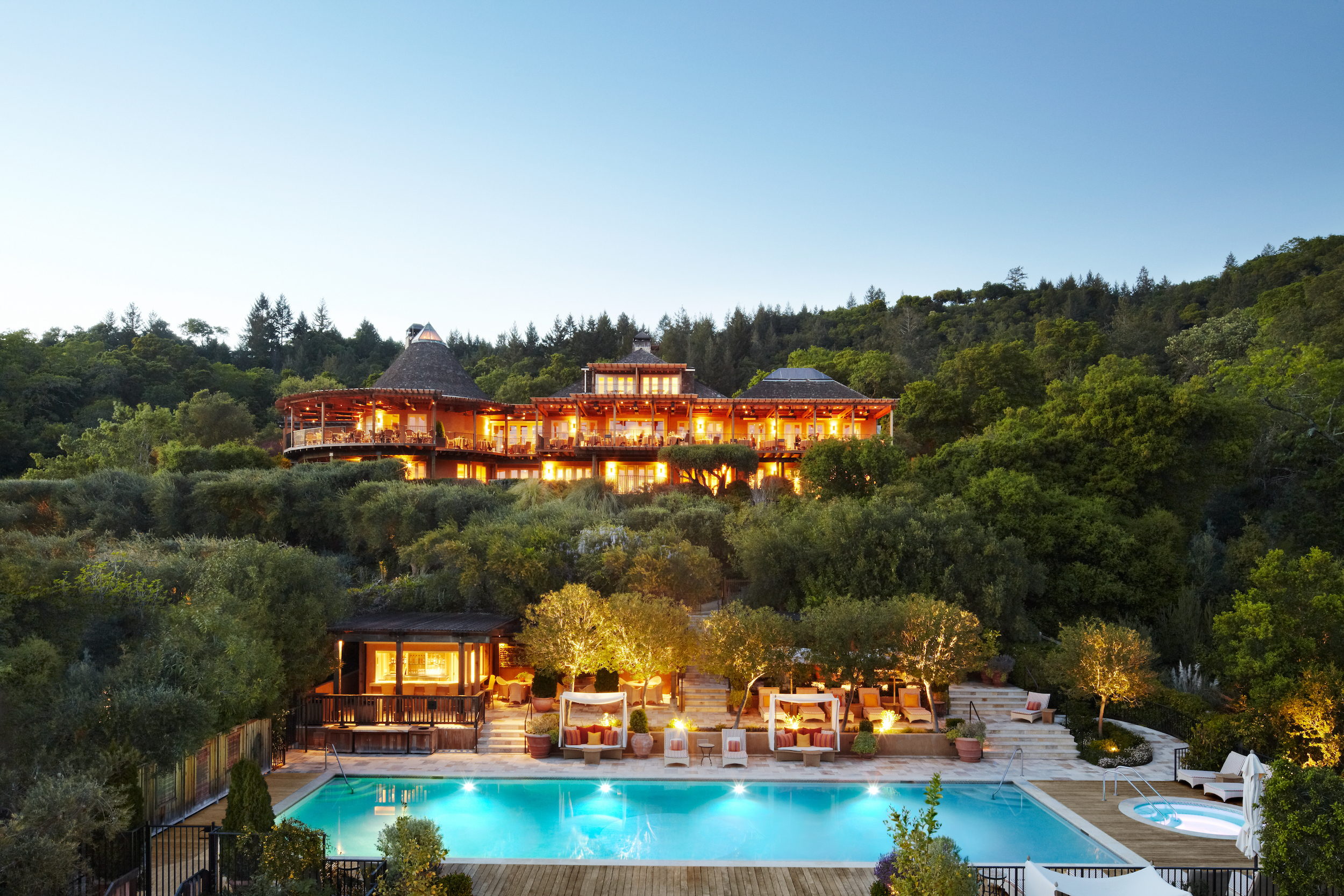 The Inn of the Sun, formally known as Auberge du Soleil,  in Napa Valley, CA, is at the top of my destination spas list for a myriad of reasons.
From the hikes and bikes to the award-winning dining to the treatments, this spa begs you to stay for a week. It would take that long to truly savor everything the resort and its environs have to offer. My choice would be yoga in La Pagode, a Japanese ryokan-style pavilion where zen is merely a lotus pose away.
The resort's overall ambiance is tres south of France! And naturally, you can indulge guilt-free as the spa is committed to preserving the environment with numerous green initiatives you can learn about by clicking the link below.
Bona fides: Forbes Travel Guide 5 Star award, Michelin Star award, #1 Napa Valley hotel in US News & World Report's "Best Hotels of 2018."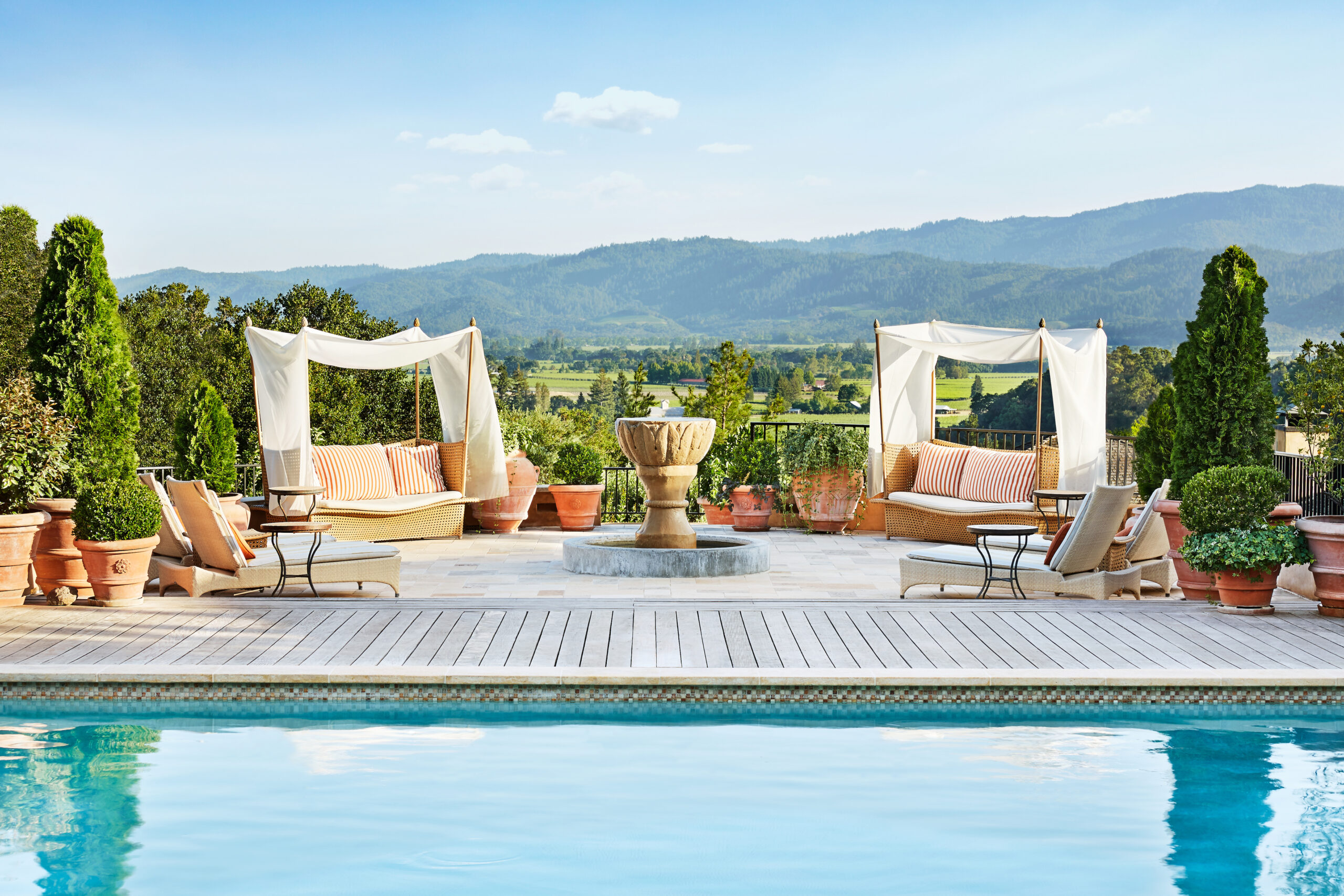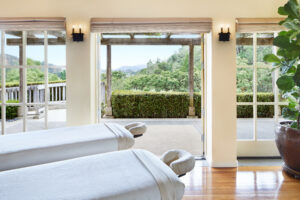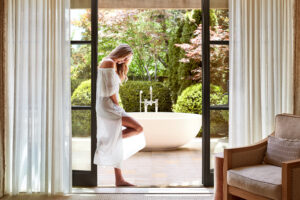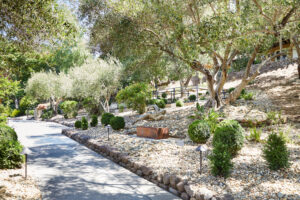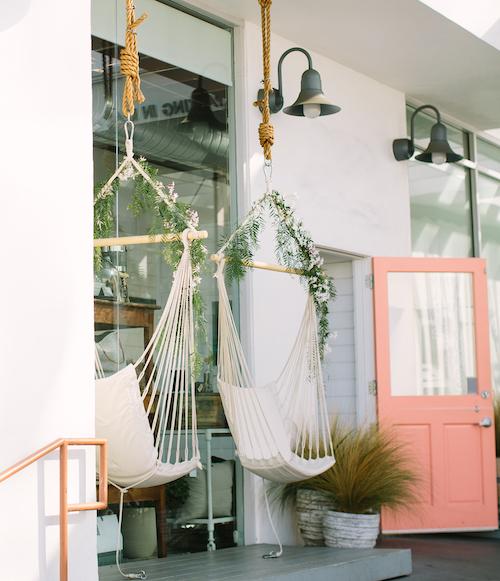 Are you dying to get back to your favorite nail salon with a friend, chilling, and catching up on your totally normal lives? Since you're here because you care about the health of the planet and its inhabitants, please consider visiting a clean, toxin-free spot! And remember, the salon can also be incredibly chic and modern – nothing sacrificed and everything to gain, especially at polish heaven, Côte, in Los Angeles.
Founded by former educator Mary Lennon and interior designer Leah Yari, Côte channels a laid-back, SoCal-via-the-Riviera vibe. The space is light and bright with hits of color in the form of house-brand polishes. The genesis of the salon and its collections was in trying to create a safe, toxin-free environment and product without sacrificing mani/pedi quality. What's most striking about the salon is the lack of noxious odor inside, making for a much more relaxing experience – which is what we seek when we go to the salon anyway, amirite?
You'll breathe more clearly knowing all products in the Côte line of over 100 colors are free of these common toxins:
· Formaldehyde · Dibutyl Phthalate (Dbp)· Toluene
· Camphor
· Formaldehyde Resin
· Tphp· Xylene
· Ethyl Tosylamide
· Parabens
· Gluten
Côte recycles all its used polish bottles and offers 10% off your next côte polish purchase by bringing any used bottle of polish into the shop.
Bona fides: well+good, Marie Claire, Into the Gloss, Vogue.com, goop, Refinery29, Allure, WSJ, Byrdie, The Cut